Welcome to Moore Manufacturing, home of Rivertubes.us. Commercial quality Snow tube and River tube manufacturers.
Rivertubes are now AVAILABLE for the 2021 Season!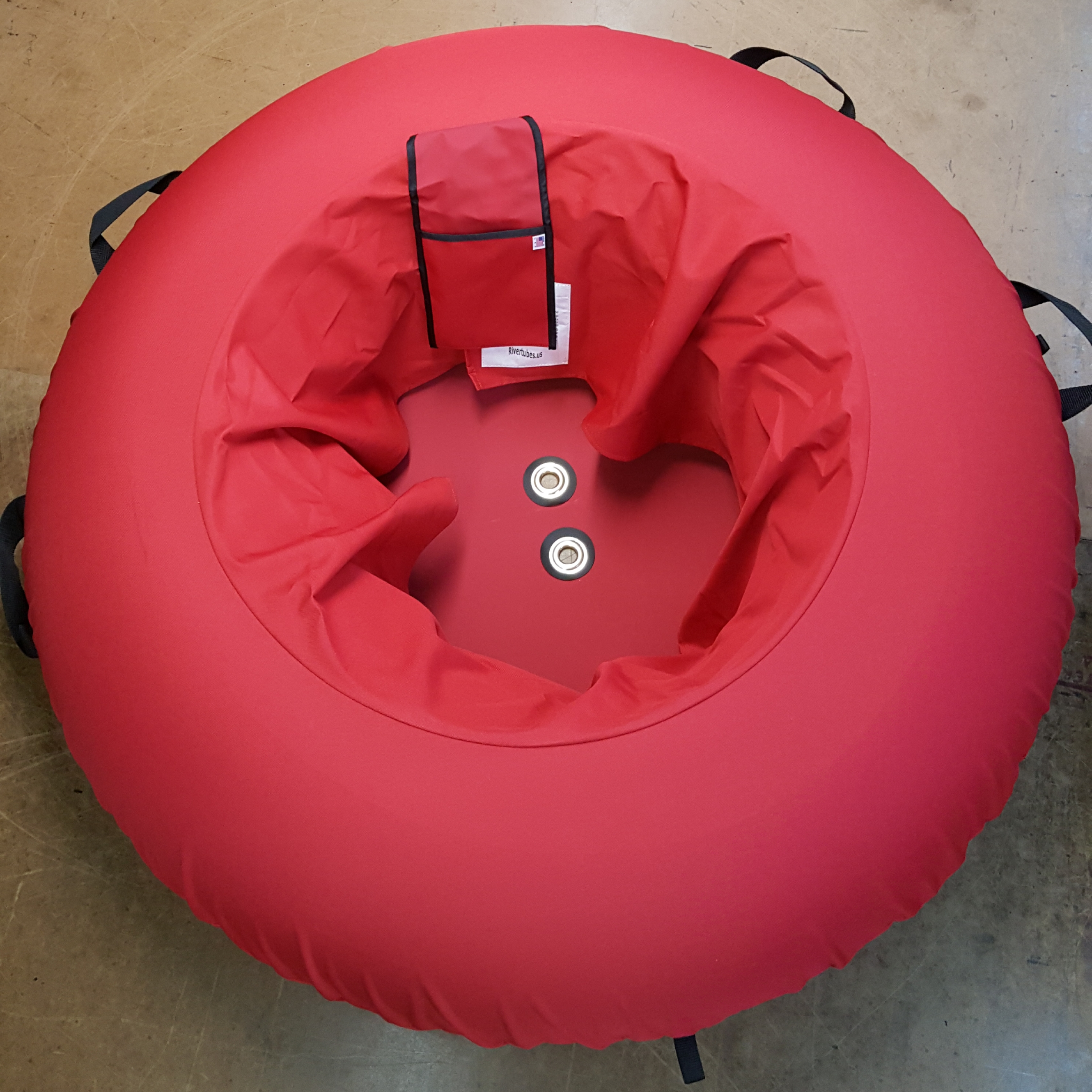 UPDATE: Saturday, August 14, 2021 Now available for the 2021 season! We manufacture river tubes in March, April, May, June, and July only.
Our "Guide" river tubes are designed as rental tubes for river guide companies, outfitters, resorts, and rafting companies. Now available to the public.
Our customers are always looking for an alternative to the cheap, imported plastic tubes from the box stores. Our river tube covers are made of 18.5 Oz Vinyl coated polyester, with a PVC coating on both sides, PVC coatings are superior to Urethane coatings when used in water. Colors are Red, and Blue. We use a 5 pound heavy duty rubber inner tube with low profile air valve in all of our tubes.
The "GUIDE" River tube Features:
Fully skirted interior for UV & abrasion protection of the rubber inner tube and to prevent skin from coming into contact with a hot inner tube. Red and Blue Guide model only.

4 Poly webbing handles, grommeted floor drains to allow water in and out of the tube.

Specs: 45" wide, 13" tall, 27" wide opening. Bottom drain/ballast holes.

Weight: 20" ID tube 5 lbs 10 oz, Cover . 2 lbs 6 oz. Total weight 8 lbs.
Colors: Red/Gray, Blue/Gray, Red with Red Skirt
Pricing: $75.00 each. 2+ $74.00, 3+ $73.00
"Covers only" are available, deduct $15.00 from the price.
"Quick Ship" One Guide River Tube sent via USPS Flat Rate Large Box Total $95.00 each.
For Camo Guide River Tube and volume purchase discounts please use our secure order form
Pricing: Woodland Camo $80.00 each, 2+ $79.00 each, 3+ $78.00 each. Here NOW!